Contraco WLL is committed to high standards of Quality, Health, Safety and Environment practices in its business operations.
To achieve these, Contraco is committed to:
customers' requirements and exceed their expectations
Comply with statutory, regulatory and other relevant bodies
Environment protection and pollution control
Prevention of ill health
Work to achieve incident free workplaces and stoppage of unsafe work conditions
Reduce/eliminate occupational diseases
Provide adequate resources for implementing and managing integrated management systems
Implement, maintain and continually improve the effectiveness of IMS conforming to ISO 9001:2008, OHSAS 18001:2007 and ISO 14001:2004 standards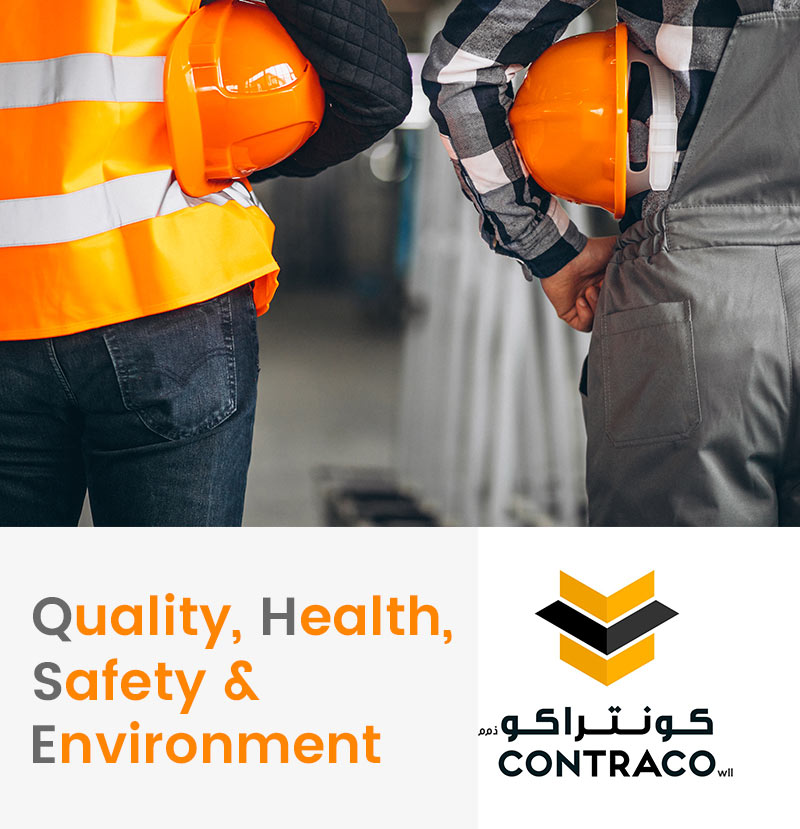 Contraco's top management shall ensure that this policy is continuously reviewed and reinforced, communicated, explained and displayed in prominent locations to ensure common understanding and have a solid explicit commitment at all levels of the organization.
Nabil Abu Shaaban
General Manager
QHSE Management
Contraco's commitment to satisfying client's requirements and exceeding their expectations has led to the amalgamation of our Quality Management System, Occupational Health & Safety Management System and Environmental Management System into an Integrated QHSE Management System to improve overall effectiveness.
Our renewed and reinforced QHSE Policy demonstrates Contraco's commitment to our corporate ideals. In fact, it is the driving force behind our mission and vision.